Shasta Healing
・Meditation in English (4 min)
Energy Work Education
We teach the following energy works at "Academy of Shasta Healing", with using the method of BPI (Berkley Psychic Institute) in Osaka and Tokyo.
* Meditation :
Running energy in aura with imaging techniques
* Aura healing :
Adjustment of energy in aura by using hands in order to reduce stress
* Clairvoyance :
We believe that everybody naturally has the clairvoyance ability.  When we giving spiritual counseling with clairvoyance tools, we see her/ him as a mirror which reflect ourselves, things we don't want to realize in daily life.  We call those unwanted things as staking energy.
By developing clairvoyant  techniques, we clear the things stack on our minds and aura, complicated feelings behind our conciseness, which mislead our lives.  Those stacking energies are not originally part of us, but they were given from our parents and ancestors as unwanted gifts.
Spiritual Clairvoyance Counseling Services
Various kind of spiritual clairvoyance counseling services are available in such following categories.
・For those who want to choose the right way in their lives.
(Such as issues of physical, mental, spiritual, and so on.)
We help to make energy move in order to make right decision.
・"Welcome Baby Spiritual Counseling"
For those who are having issues of pregnancy and fertility treatments.
Maternity period of time is very important for mother and also their babies.  The babies inside their mother feel what their mother think and feels, and also their emotions.  That's the reason for talking to the mother first in order to calm their emotions down, and move the unnecessarily energy away, in case of dangerous situation of miscarriage and other situations.
・Various Issues for Family Members (Autism, Down Syndromes and other)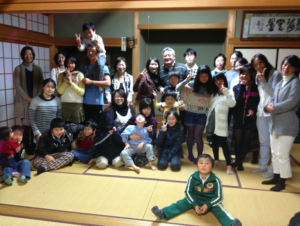 If someone in your family members having problems in various reasons, such as physical, mental, and spiritual, it is good time for you to ask us spiritual counseling.  We think issues appear on someone is not just for her/ his self, but it is family's issue.  Everybody might have problems deep inside of their heart, in invisible side. The one who has issues on her/ his physical body is presenting their family's problems.
Moving energy in family spaces changes every member's issues.  We recommend to meditate at least 5 minutes everyday  in order to relax and move energy.  After for a while you continue to meditate, you would notice that you change the family spaces.
It works for  those especially for the family members of children who has the symptoms like Autism, Down Syndromes and other.  We have been working on the children and their family members to change their spaces.
Spiritual clairvoyance counseling services for company owners, and designing company spaces:
・For company owners to clear the stacked energies in order to increase the energy and money flow.
(Following services are available such as spiritual counseling for company owners, meditation seminar for employees, interior designs for the company)
Sample floor design drawing:
This is the floor design for the restaurant in Saitama, Japan.  It used be making deficit of 3,000,000 yen every month before.  However, it started to make profit right after we design the floor and changing the interior to flow the energy of the people working and customers.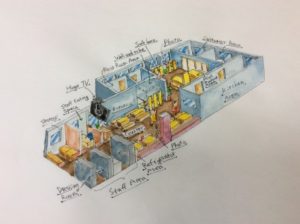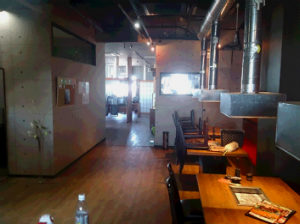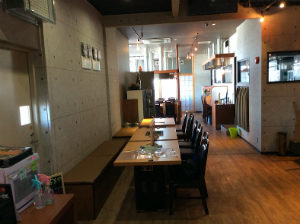 —————
"Academy of Shasta Healing" Representative director:
Satoshi Ueda.
Osaka head office:
〒 543-0055  8-26, Hidenincho, Tennoji-ku, Osaka-shi  Tennoji center heights  709
Tokyo office:
〒 162-0825  Kagurazaka, Shinjuku-ku, Tokyo 6-8 202
TEL: (06) 6773-9116
FAX: (03) 6732-3119
—————